If you want to raise horses, your farm needs the perfect name. Get inspiration from the complete list of top horse farm names.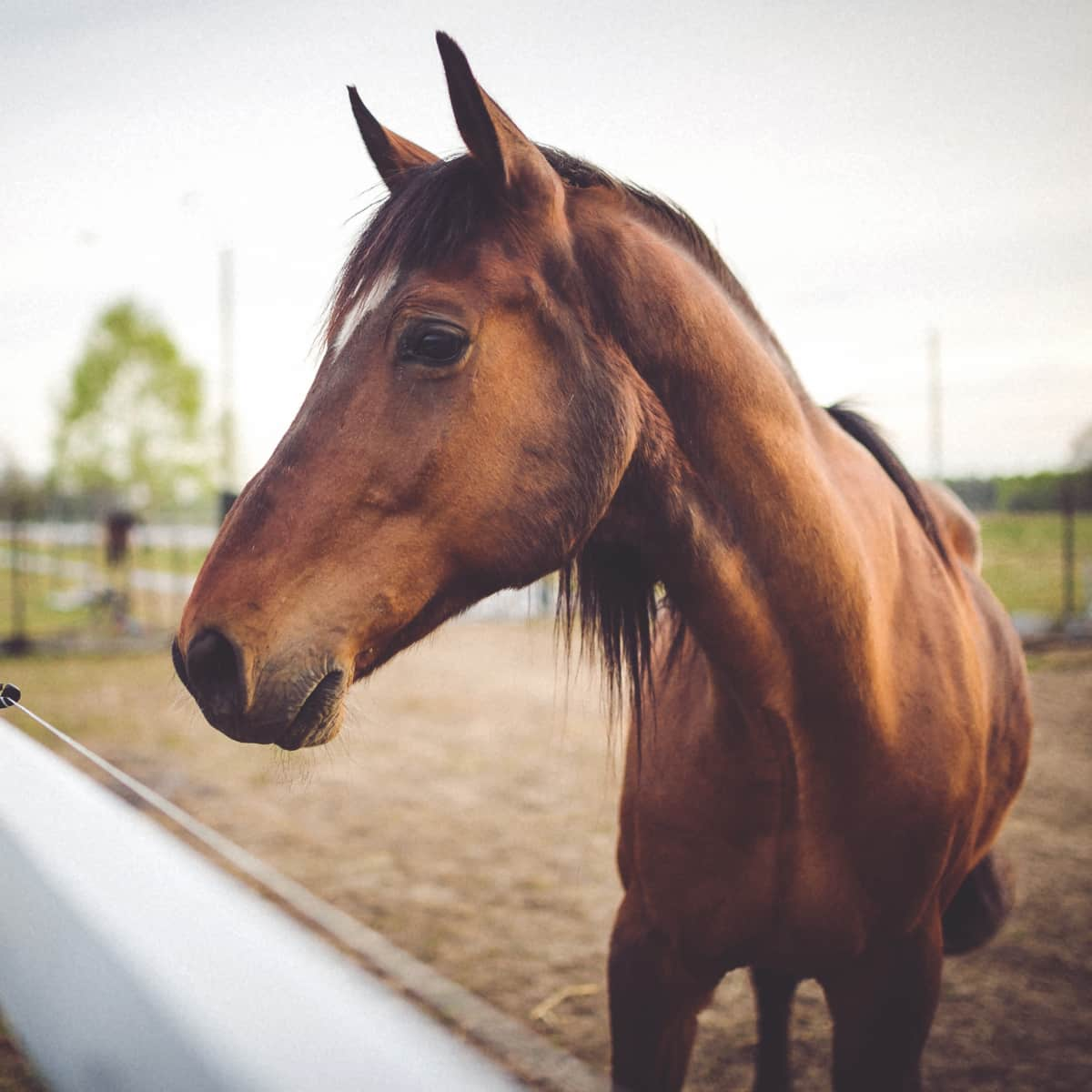 As you think about names for your horse farm, focus on being unique and creative.
Related: Best Horse Names
Your farm's name is important because it helps build your brand identity. So, make it memorable and catchy.
While you can look at your horses or geological location, start with the following horse farm names.
You'll get the best ideas, including cute, funny, and elegant names.
Table of Contents
The best stable names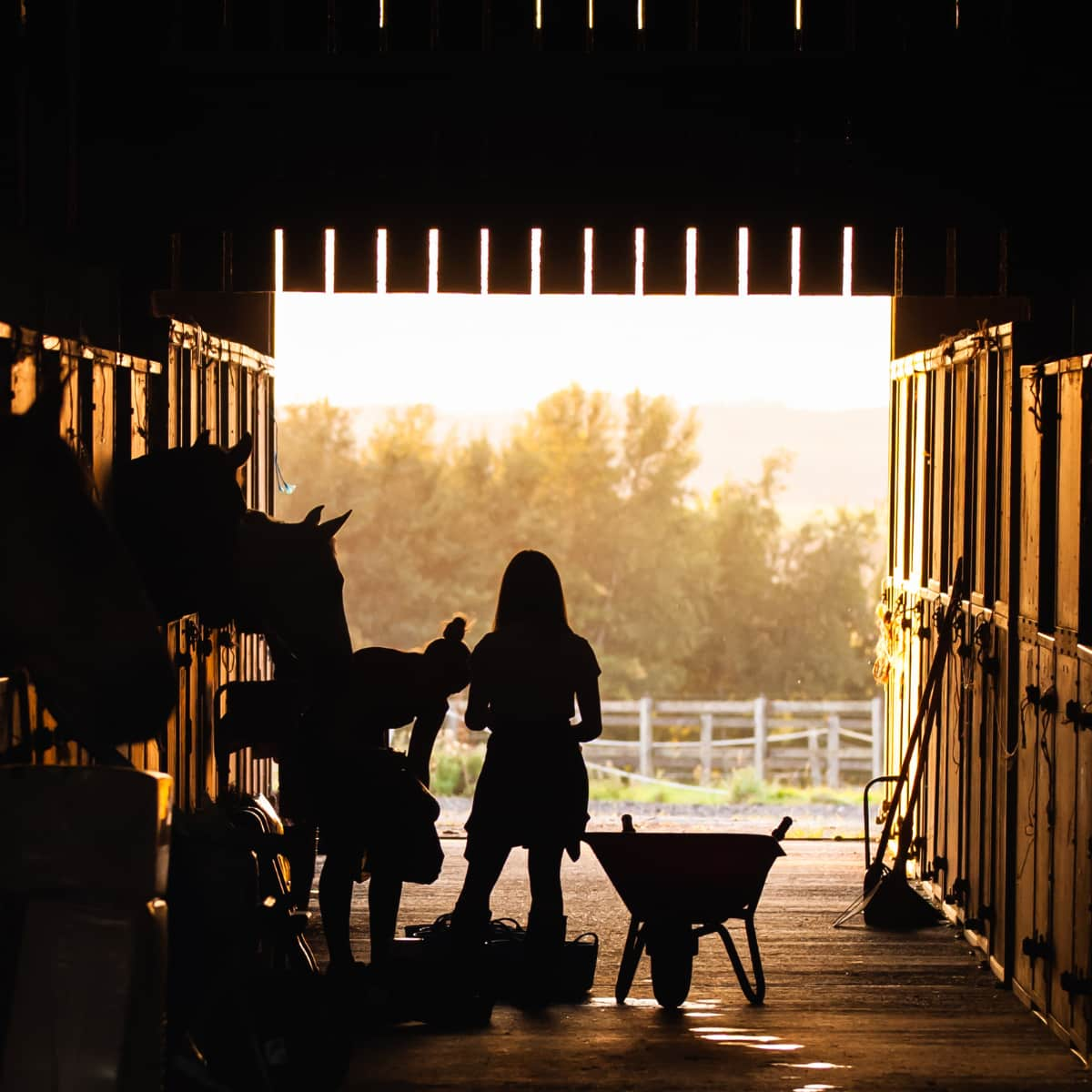 Since there's a lot to consider when naming your horse farm, the following is a list of the top ones.
It streamlines the process by giving you nothing but the best.
1. Alpine Hill Farm
2. Amber Ridge Acres
3. Appleton Farm
4. Aurora Acres
5. Balletic Stallions
6. Belief Hill Farm
7. Bighorn Ranch
8. Blissful Stables
9. Bluebell Farm
10. Cascade Farm
11. Chestnut Meadows
12. Deerland Farm
13. Dia Duit Stallions (Dia duit is Irish for "hello")
14. Elk Ridge Farm
15. Elm Road Farm
16. Equestrian Acres
17. Fast-Track Farm
18. Four Winds Ranch
19. Gold Bar Acres
20. Hawthorn Meadows
21. Hayden Hills Farm
22. Healthy Horse Farm
23. Hidden Springs Farm
24. High Meadows
25. Hillside Farm
26. Jasper Hill Meadows
27. Juniper Horse Farm
28. Luna Acres
29. Magnolia Acres
30. Majestic Stallions
31. Monarch Meadows
32. Mustang Grove
33. Nightingale Meadows
34. Noble Ridge Farm
35. North Rim Ranch
36. Old Oak Farm
37. Opal Farm
38. Pinehurst Stable
39. Porter Crest Farm
40. Royal Stallions
41. Sienna Acres
42. Sterling Stallions
43. Summit Riding Academy
44. Sunrise Stables
45. Sunset Hill Stables
46. Superior Training Stables
47. The Royal Stable
48. Tranquility Ranch
49. Trinity Stables
50. Vista Meadows
51. Wild Horse Acres
52. Willow Ridge Farm
Related: Beautiful Flower Names for Girls and Boys
Cute horse farm names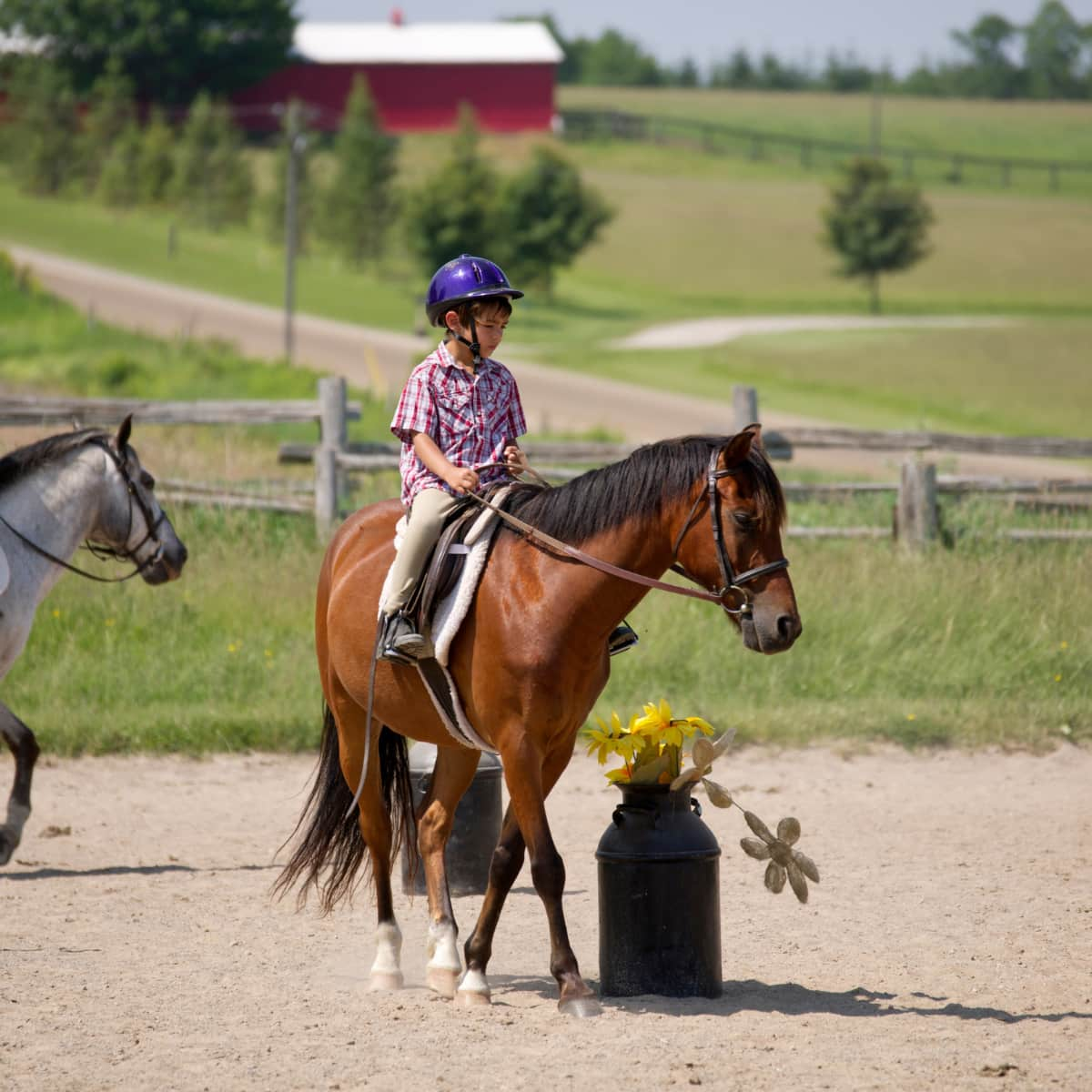 If you want a name that makes people say, "Aw," the following is a list of the cutest horse farm names.
1. Amour Acres
2. Belle Meadows
3. Blossom Hill Farm
4. Buttercup Stable
5. Dreamer's Ranch
6. Fabulous Horse Farm
7. Gentle Meadows
8. Graceful Meadows
9. Happy Hills Farm
10. Harmony Horses
11. Hopeful Meadows
12. Little Tree Farm
13. Lucky Horse Meadows
14. Magnificent Meadows
15. Melody Acres
16. Moonlit Ranch
17. Moonstone Farm
18. Only Love Meadows
19. Pink Opal Farm
20. Pleasant Ridge Farm
21. Pretty Gallops Stable
22. Radiant Horse Farm
23. Rejuvenate Meadows
24. Second Chance Farm
25. Serendipity Farm
26. Serenity Acres
27. Stardust Meadows
28. Wild Plum Farm
29. Winding Roads Farm
Related: Best Food Truck Name Ideas
Funny horse farm names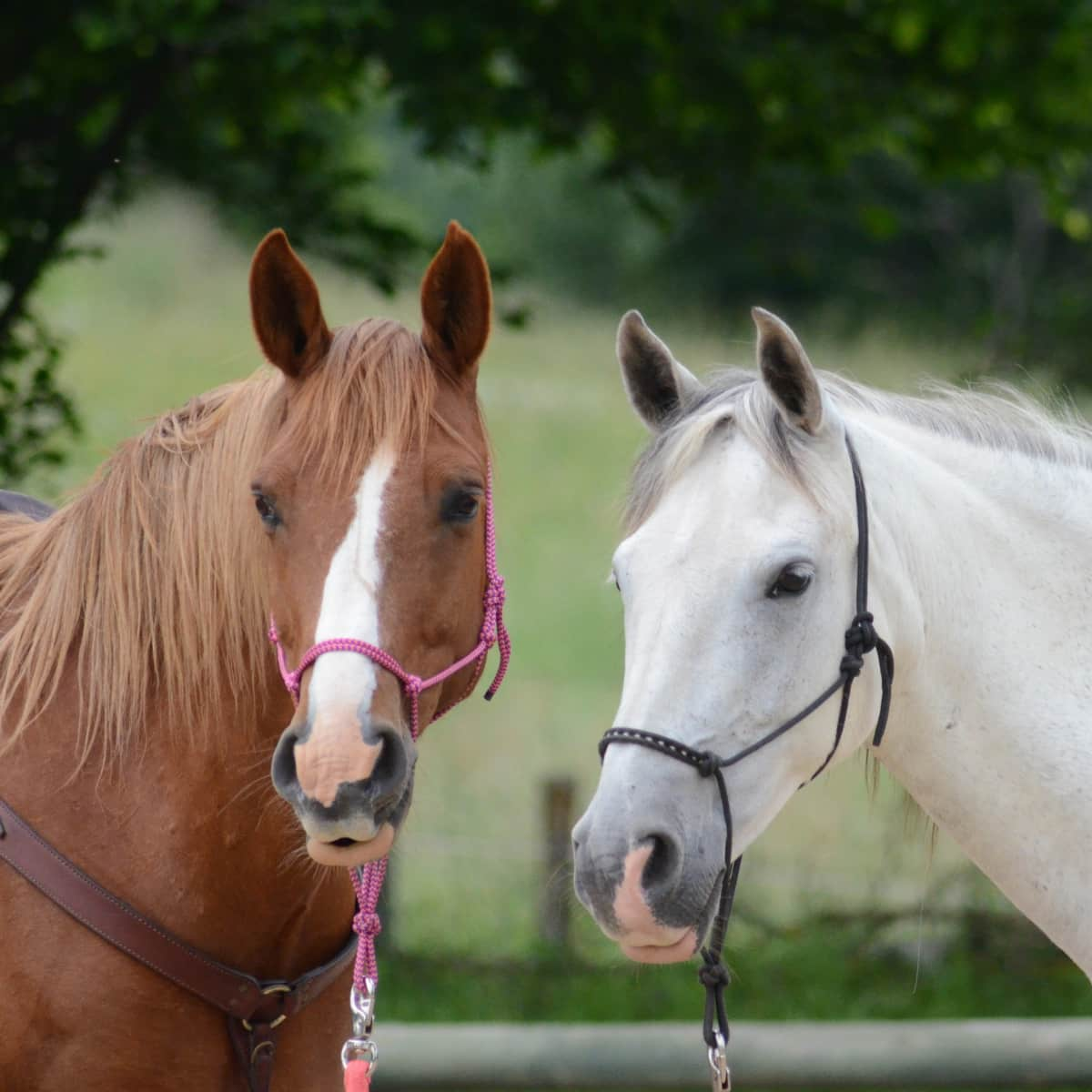 Humor makes names memorable. That's why funny horse stable names are excellent.
They make you stand out from the crowd and keep things light.
The following are funny name ideas.
1. 50 Shades of Hay
2. Almosta Farm
3. Bankruptcy Meadows
4. Barn to Farm
5. Done Roamin'
6. Dysfunction Junction Farm
7. Flying Hoof Ranch
8. Flying Hooves Farm
9. Greenish Acres
10. Horse Power Farm
11. Horsing Around Acres
12. Joni's Ponies
13. Lil Farm
14. Not That Ranch
15. Of Course, Horse
16. Out of Farm's Way
17. Pony Power
18. Runaway Stables
19. Saddle Up Meadows
20. Virtual Farm
21. Wild Foals Only
Related: Best Farm Names
Horse farm names with "ranch"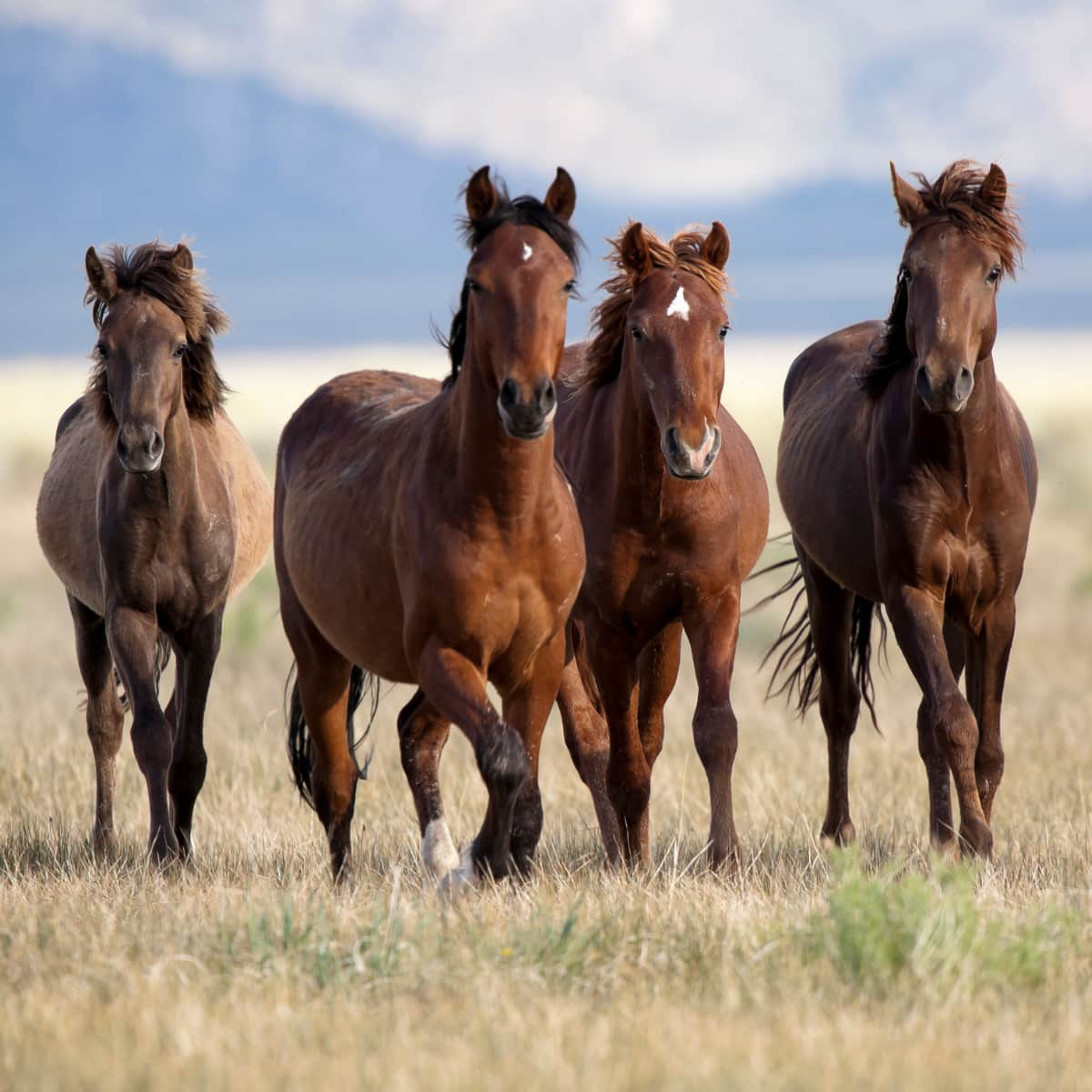 When you think of a ranch, you think of a lot of beautiful land for your animals.
It's a majestic word that makes your horse farm sound even more legit.
The following are the best names that include the word "ranch."
1. (Last name) Family Ranch
2. Brookside Ranch
3. Cedar Falls Ranch
4. Cottonwood Ranch
5. Crazy Horse Ranch
6. Crossroads Ranch
7. Diamond Ranch
8. Easton Ranch
9. El (or La) Ranch
10. Fernbrook Ranch
11. Freshpoint Ranch
12. Greenwater Ranch
13. Hidden Cove Ranch
14. Littlerock Ranch
15. Lone Star Ranch
16. Lone Tree Ranch
17. Maverick Ranch
18. Morning Glory Ranch
19. Northshore Ranch
20. Paradise Falls Ranch
21. Pegasus Ranch
22. Pine Hills Ranch
23. Pleasant Hills Ranch
24. Rainbow Hills Ranch
25. Stoneridge Ranch
26. Twin Lakes Ranch
27. Wild West Ranch
28. Wolf Creek Ranch
With that said, which name did you choose for your horse farm?
Now that you've gone through the complete list of horse farm names, you can share it with your friends and family.
They can help you spread the word, along with online marketing.