Once you decide that a food truck business is your ideal path, you need a memorable name. Get inspired by the best food truck name ideas.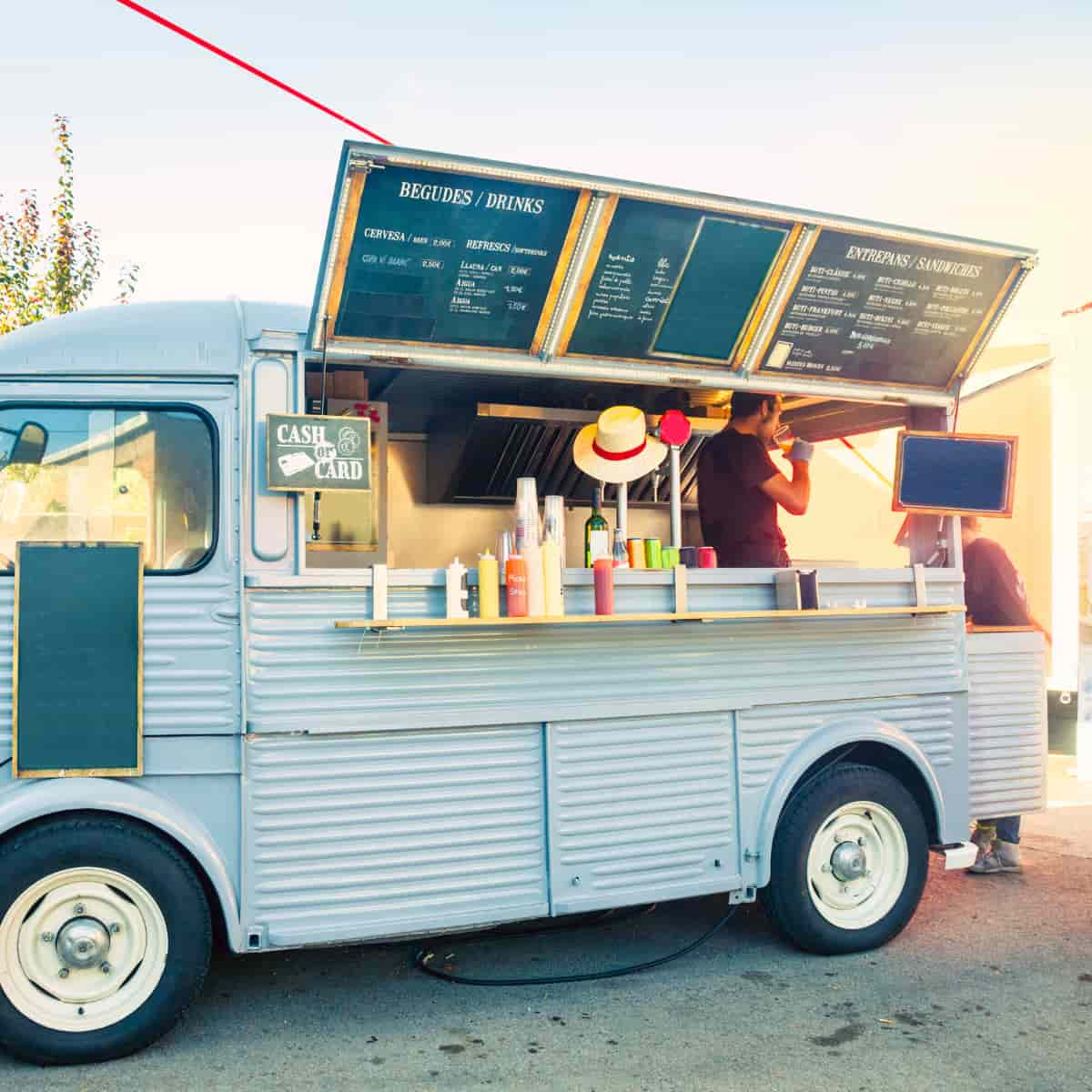 Food trucks offer delicious food and fast preparation times. It's no wonder they've grown in popularity.
If you've decided to start a food truck business, make your efforts worthwhile with an ideal name.
Related: The Top WiFi Name Ideas (Unique and Funny)
The name of your food truck is the first experience a customer will have. It should be short, simple, and memorable.
To get you started on the right path, the following is an extensive list of the best food truck name ideas.
You'll find names for different types of food and emotions you want to evoke.
Table of Contents
Clever and unique food truck names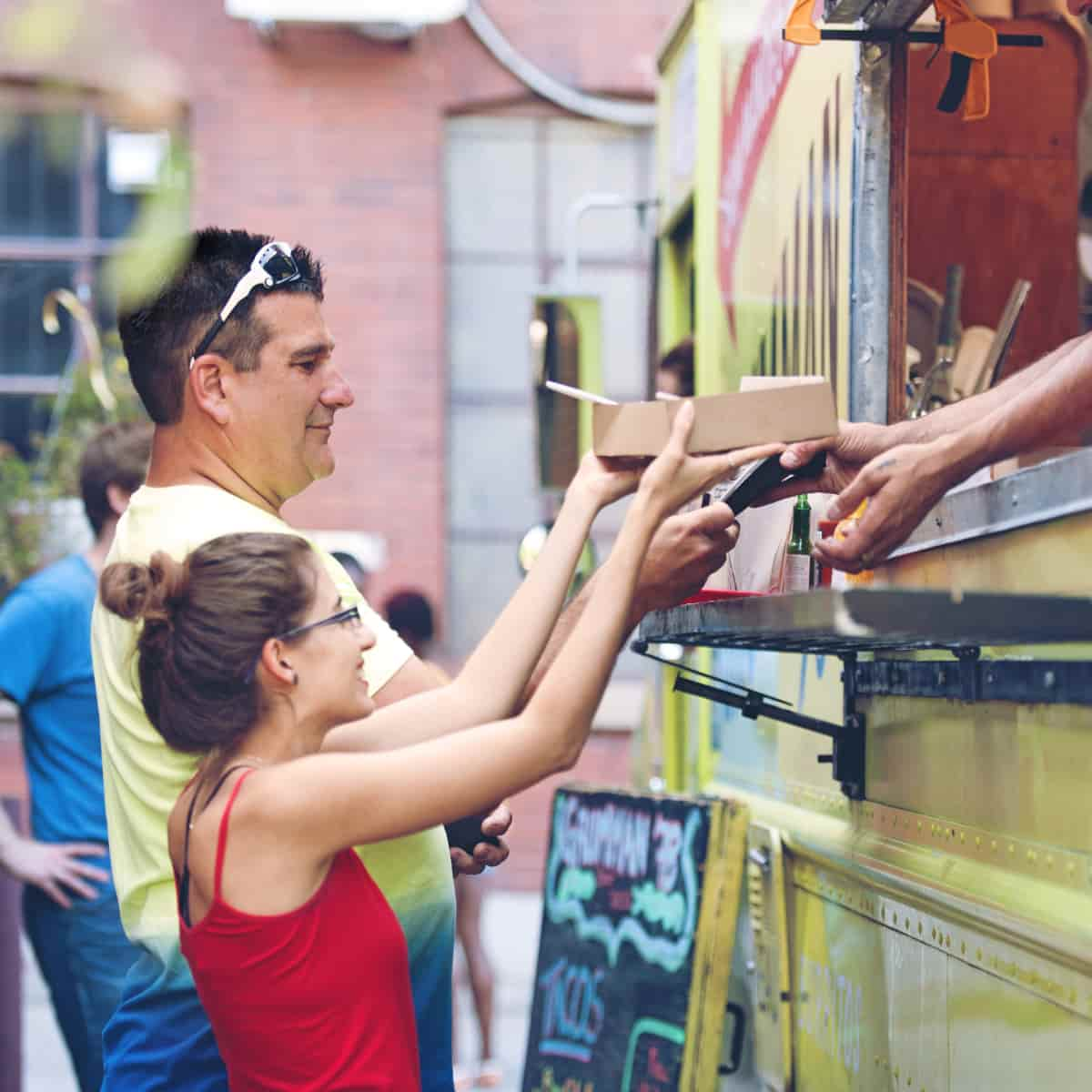 A unique, clever, and catchy name makes your food truck memorable. It also makes it easy to find.
The following are examples of food truck names that'll catch everyone's attention.
1. Adventure Chef
2. Aloha Food Truck
3. Anywhere Eats
4. Backyard Bites
5. Cruising Cuisine
6. Every Bite Food Truck
7. Every Meal Food Truck
8. Food on Wheels
9. Food Rover
10. Food Truck Delight
11. Foodie's Paradise
12. Gimme a Bite
13. Hot Mess Food Truck
14. Hunger Stoppers
15. Kitchen on Wheels
16. Nomadic Foodies
17. Roaming Bites
18. Rolling Stoves
19. Speedy Eats
20. The Flavorful Truck
21. The Food Wagon
22. The Hungry Tour
23. The Lunch Truck
24. The Meal Bus
25. Urban Diner
26. Where Ya At Food Truck
27. Yummy Wheels
The funniest food truck names
Humor is an excellent way to make your food truck stand out. If you want to draw people in and make them laugh, use a funny name.
The following are examples of hilarious food truck names.
1. All at Steak
2. Baguette About It
3. Bao Down
4. Beefin'
5. Between Two Buns
6. Bon to Cook
7. Cheese Us
8. Cheesy Does It
9. Chicks and Grits
10. Curry Up
11. Deli Llama
12. Donut Stop
13. Guac 'N' Roll
14. Hamborghini
15. Hot Potatoes
16. Hungry Pigs
17. I Scream
18. India Jones
19. Juan-D-Ful
20. Jurassic Pork
21. Knead a Pizza
22. Like No Udder
23. Me So Hungry
24. Meat and Greet
25. Meat Our Balls
26. Munchie Machine
27. Pan Solo
28. Pho King Quick
29. The Dump(ling) Truck
30. The Mouthful
31. The Shrimp Pimp
32. Truck Norris
33. Trucking Delicious
34. Van Appétit
35. Volkswaffle
36. Warm Buns
37. Wheely Good Food
38. Yumplings
Breakfast food truck name ideas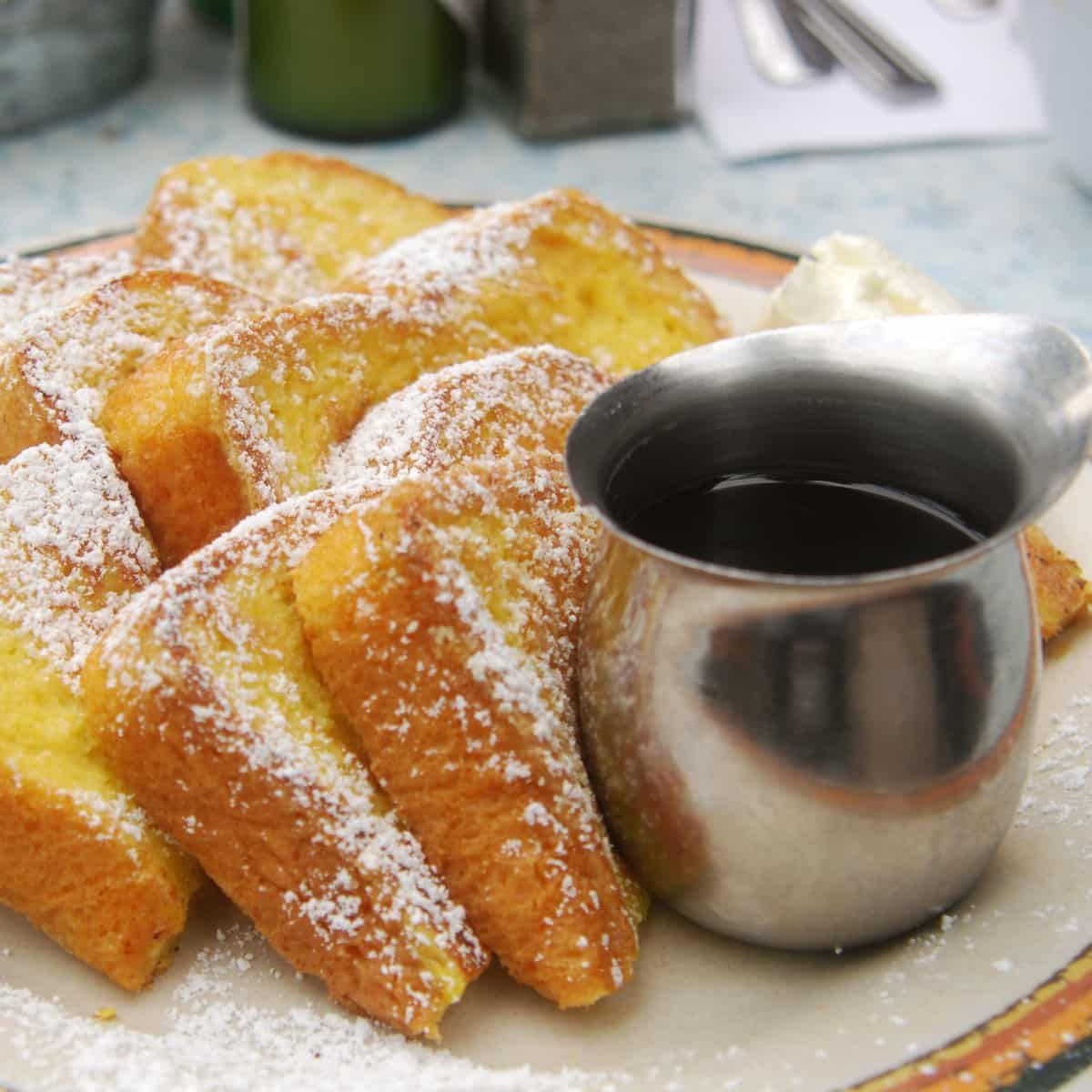 Who doesn't love breakfast food?
There are savory and sweet options, making it versatile. Everyone will have something to eat.
Give your food truck a name that ensures everyone knows what you're about, breakfast.
The following are the best name ideas for breakfast food trucks.
1. All Day Breakfast
2. Bacon Buggy
3. Bacon Bus
4. Backyard Breakfast
5. Bagel World
6. Beep Beep Waffles
7. Breakfast Anytime Anywhere
8. Breakfast Bites
9. Breakfast Empire
10. Breakfast Express
11. Crepe Corner
12. Egg Dash
13. Egg It Up
14. La La Pancakes
15. Let There Be Breakfast
16. Magnificent Eggs
17. Mobile Breakfast
18. Morning Binge
19. Oh, Crepe
20. Omelette Heaven
21. Oui, French Toast
22. Park for Pancakes
23. Stand-Up Cafe
24. Sunny Side Up
25. The Breakfast Bus
26. Waffle Wagon
Burger food truck name ideas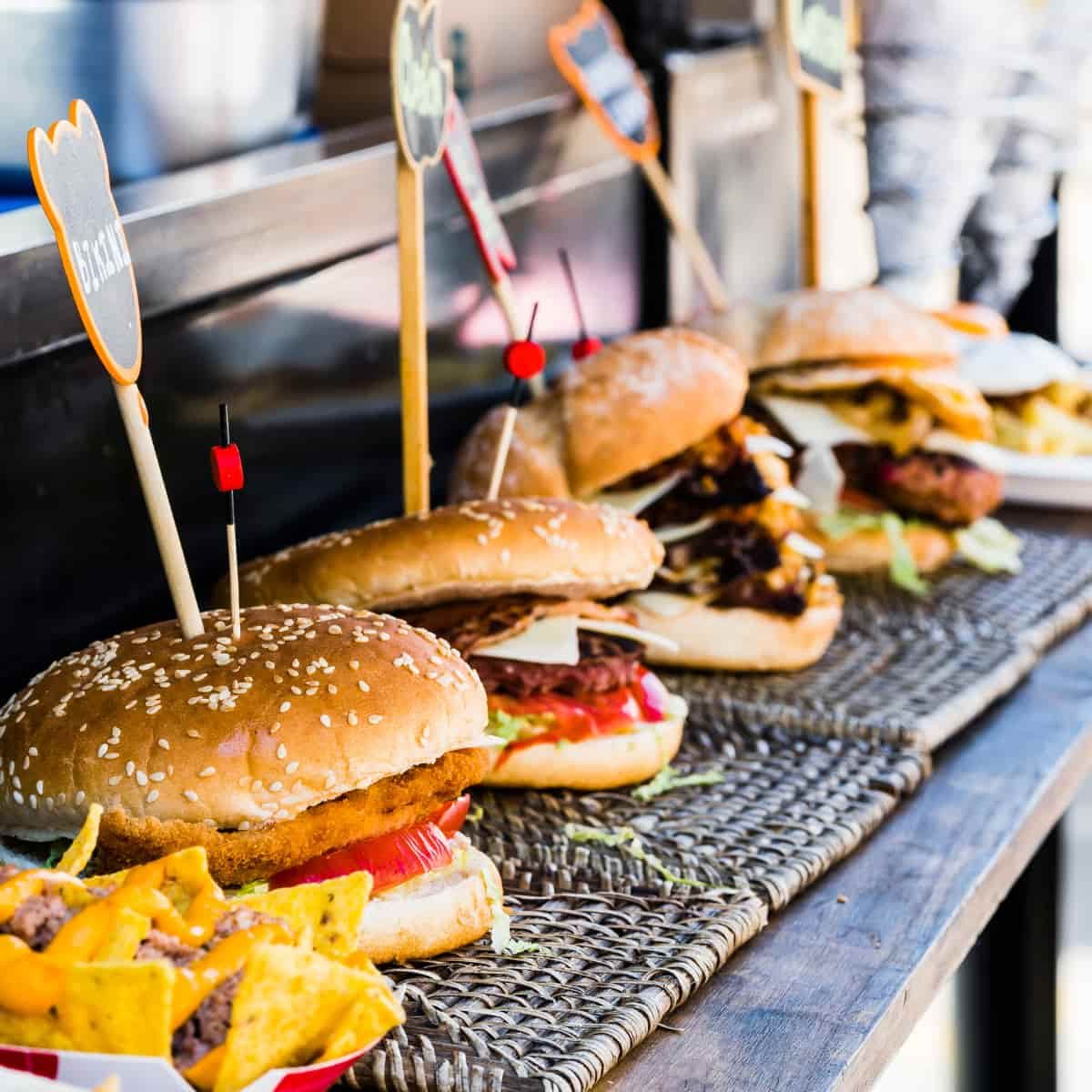 Burgers are one of the most popular food items. You can have a classic burger or get creative and trendy.
The following are the best food truck name ideas if you serve burgers.
1. All the Burgers
2. Anytime Burgers
3. Backyard Burgers
4. Burgers for the People
5. Burger Heaven
6. Burger Hub
7. Burger Lovers
8. Burgers on Wheels
9. Burger Studio
10. Burger Universe
11. Buzzing Burgers
12. Giant Burgers
13. Holy Cow Burgers
14. Hubba Burger
15. Imagine Burgers
16. Infinity Burgers
17. Juicy Burgers
18. Nothing but Burgers
19. On Wheels Burger Co.
20. Royal Burgers
21. Sidewalk Burgers
22. Stuffed Burgers
23. The Burger Stop
24. The Burger Vault
25. Wicked Burgers
Healthy food truck name ideas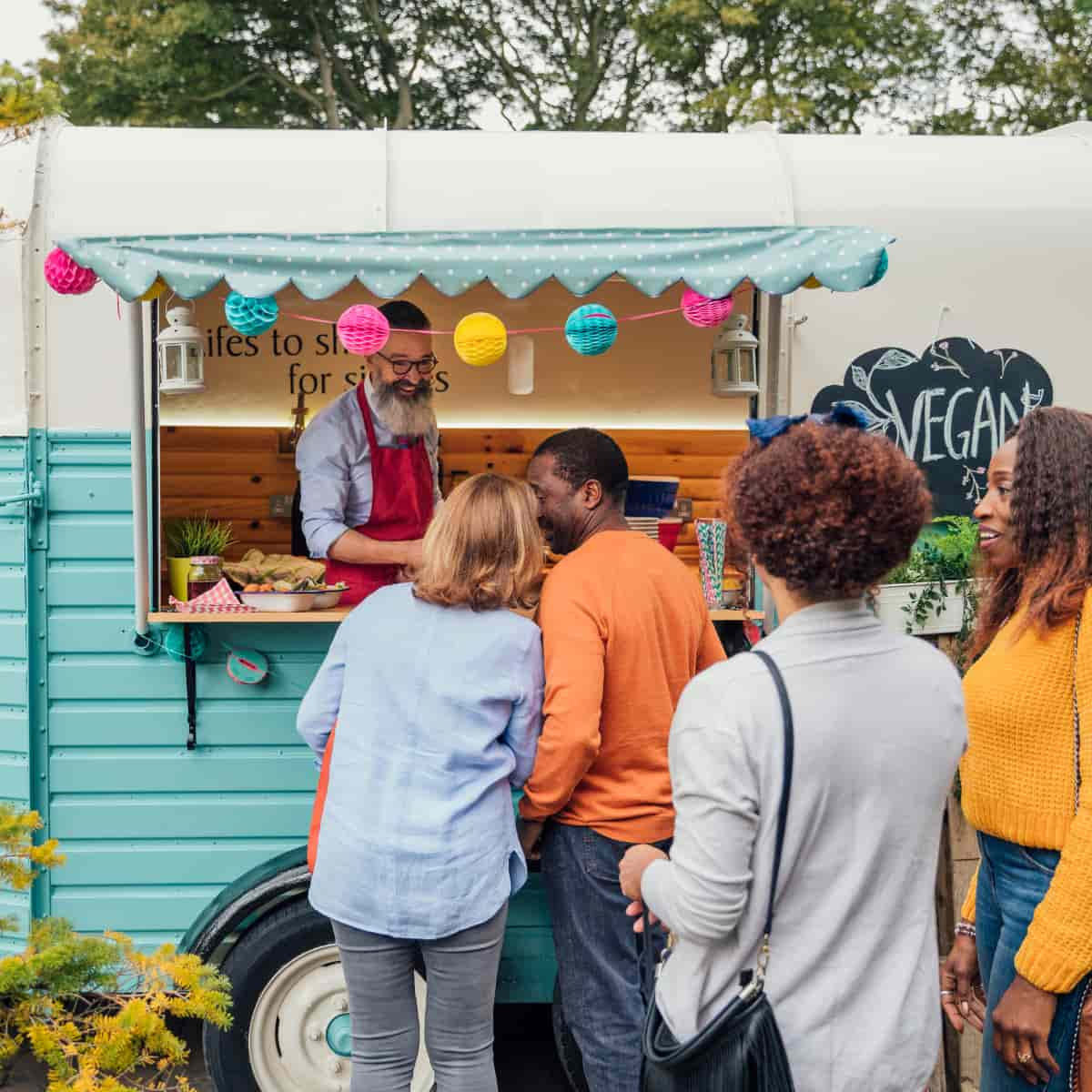 Quick and healthy food is a great niche. If your focus is to improve lives through food, you need a well-fitting name.
The following are the best food truck names that focus on health.
1. Baby Greens
2. Bliss Bites
3. Bloom Cafe
4. Eat Real
5. Eat to Thrive
6. Evolution Bar
7. Fit Foods
8. Fresh Greens
9. From The Garden
10. Fueled by Greens
11. Heartful Eats
12. Healthway
13. Live Well Eats
14. Nourish Cafe
15. Superfoods Central
16. Thriving Bowls
17. Veggie Heaven
18. Vibrant Bistro
19. Vital Bites
20. Wholesome Bites
Mexican food truck name ideas
Burritos, tacos, and enchiladas are popular dishes. The following are the best names for your Mexican food truck.
1. Bandit Mexican Grill
2. Buenos Tacos
3. Burrito Bus
4. Cactus
5. El Rey Tacos
6. El Vez Food Truck
7. Fuego Burritos
8. Guac On
9. La Cocina Food Truck
10. Los Hermanos Food Truck
11. Macho Tacos
12. Mexitruck
13. Moving Tacos
14. Nacho Zone
15. Nomad Mexican Grill
16. Sombrero Tacos
17. Taco Amigos
18. Taco Trailer
19. Taqueria La Original
20. The Salsa Shack
21. Tortilla Street
22. Vallarta Mexican Grill
23. Viva Mexico
24. Wheels Cantina
25. Wicked Taco
26. Wrap It Up
Asian truck name ideas
Asian cuisine is filled with variety. Whether you're serving Indian, Chinese, or Thai food, the following are the best name ideas for your food truck.
1. Asian Fusion
2. Asian Grill
3. Bento Bus
4. Danbo Adventures
5. Hai Sushi
6. House of Ramen
7. Maharaja
8. Naan Better
9. New Luck Dumplings
10. Nomad Noodle Bar
11. Pho To Go
12. Ramen on the Run
13. Saigon Bistro
14. Samurai Ramen
15. Sushi Express
16. Tandoori Bus
17. Taste of India
18. Taste of Taiwan
19. Thai It Up
20. The Rolling Naan
21. Wei Chinese Food Truck
22. Wild Ginger
23. Wild Rice
24. Wild Thai Kitchen
25. Zen Kitchen
Southern food truck name ideas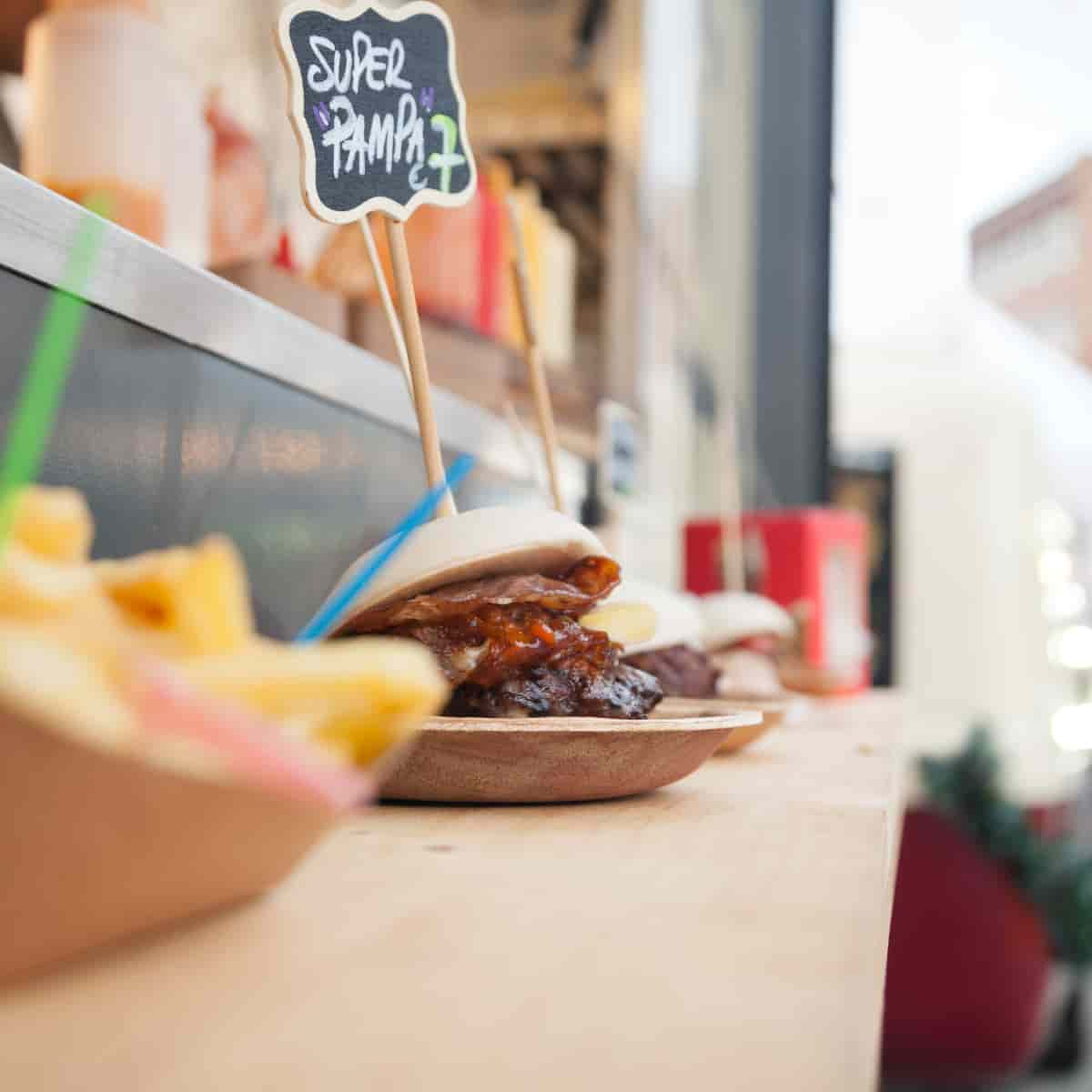 Southern food is known to be delicious and filling. Whether you serve fried chicken, BBQ, or biscuits, the following are food truck name ideas.
1. American BBQ Truck
2. BBQ Legends
3. BBQ on the Move
4. Bertha's Soul Food
5. Big Mike's Southern Kitchen
6. Brisket Brothers
7. Bubba's Southern Cuisine
8. Carol's Kitchen
9. Cornbread Palace
10. Dirty South Food Truck
11. Down South Soul Food
12. Full Harvest Southern Food
13. Granny's Cooking
14. Mama's Food Truck
15. Melting Heart and Soul
16. Ms. Mary's Soul Food
17. Rib Rangers
18. Sisters of the South
19. Smokin' Hot BBQ
20. Soul Food Paradise
21. Soulful Grill
22. Southern Food Truck
23. Southern Sunshine Food Truck
24. Sweet Georgia's Soul Food
25. The Big Easy Food Truck
Pizza food truck names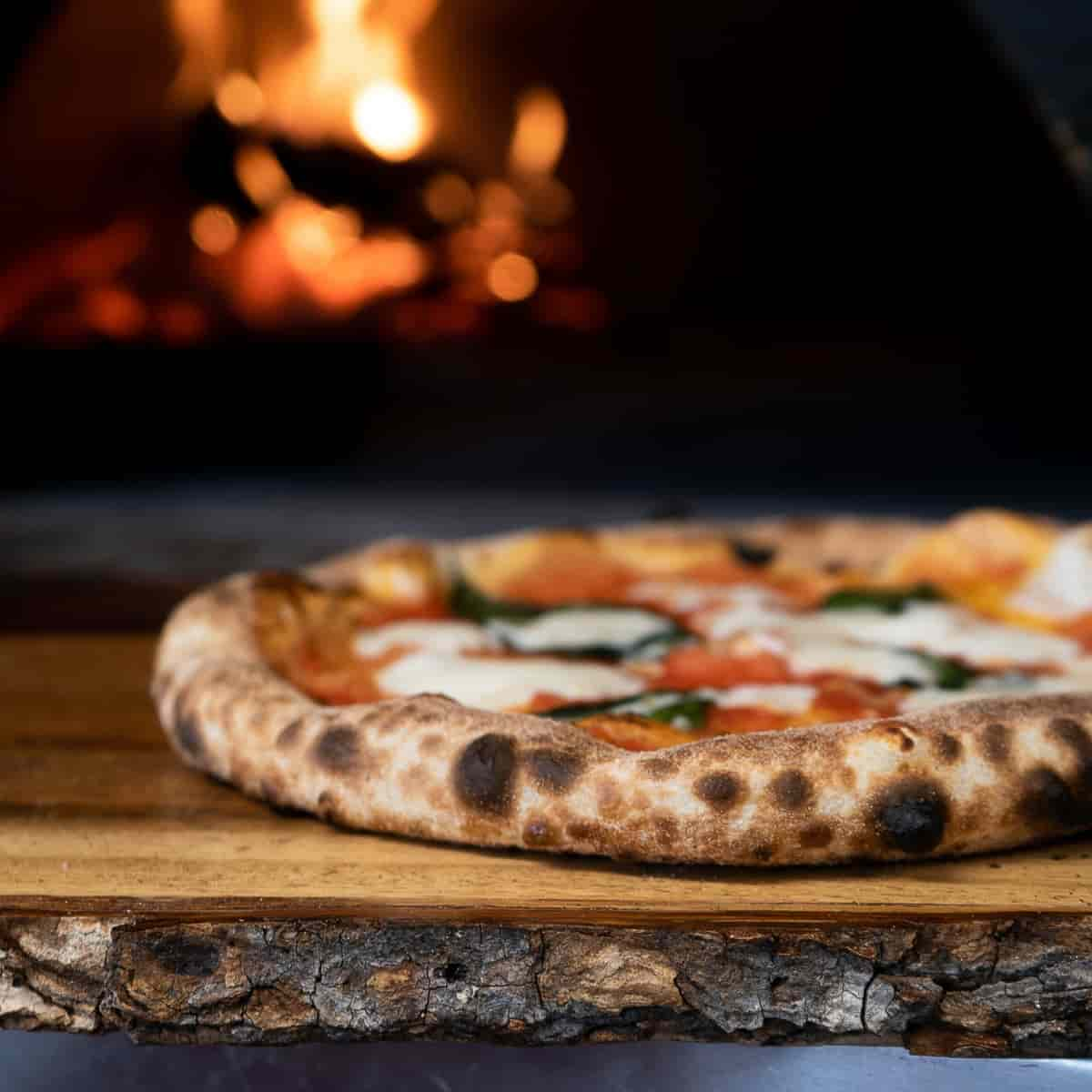 A pizza food truck is straightforward and versatile. You can sell whole pizzas or by the slice.
The following food truck name ideas will attract pizza lovers from all over.
1. A Slice Above
2. Alley Pizza
3. Cloud 9 Pizzeria
4. Corner Pizza
5. Epic Pizzeria
6. Fantastico Pizza
7. Flying Pie
8. Flying Slice
9. Main Street Pizza
10. Nomad Pizzeria
11. Nothing but Pizza
12. Pizzeria on the Move
13. Pizza Breeze
14. Pizza Express
15. Pizza on the Run
16. Pizza Paradise
17. Pizza Pro
18. Pizza Perfection
19. Pizza Squared
20. Pizza Vault
21. Roadside Pizza
22. Roaming Slice
23. Rolling Pizzeria
24. Sizzling Pie
25. Skyline Pizza
26. Slice Busters
27. Slice on Wheels
28. Slice Up
29. The Perfect Slice
30. The Pizza Box
31. The Pizza Cart
32. The Pizza Crew
33. The Slice of Life
34. Upper Slice
35. Wood Fired Pizza
36. Worldwide Pizza
37. Zippy Pizza
Desserts and sweets food truck names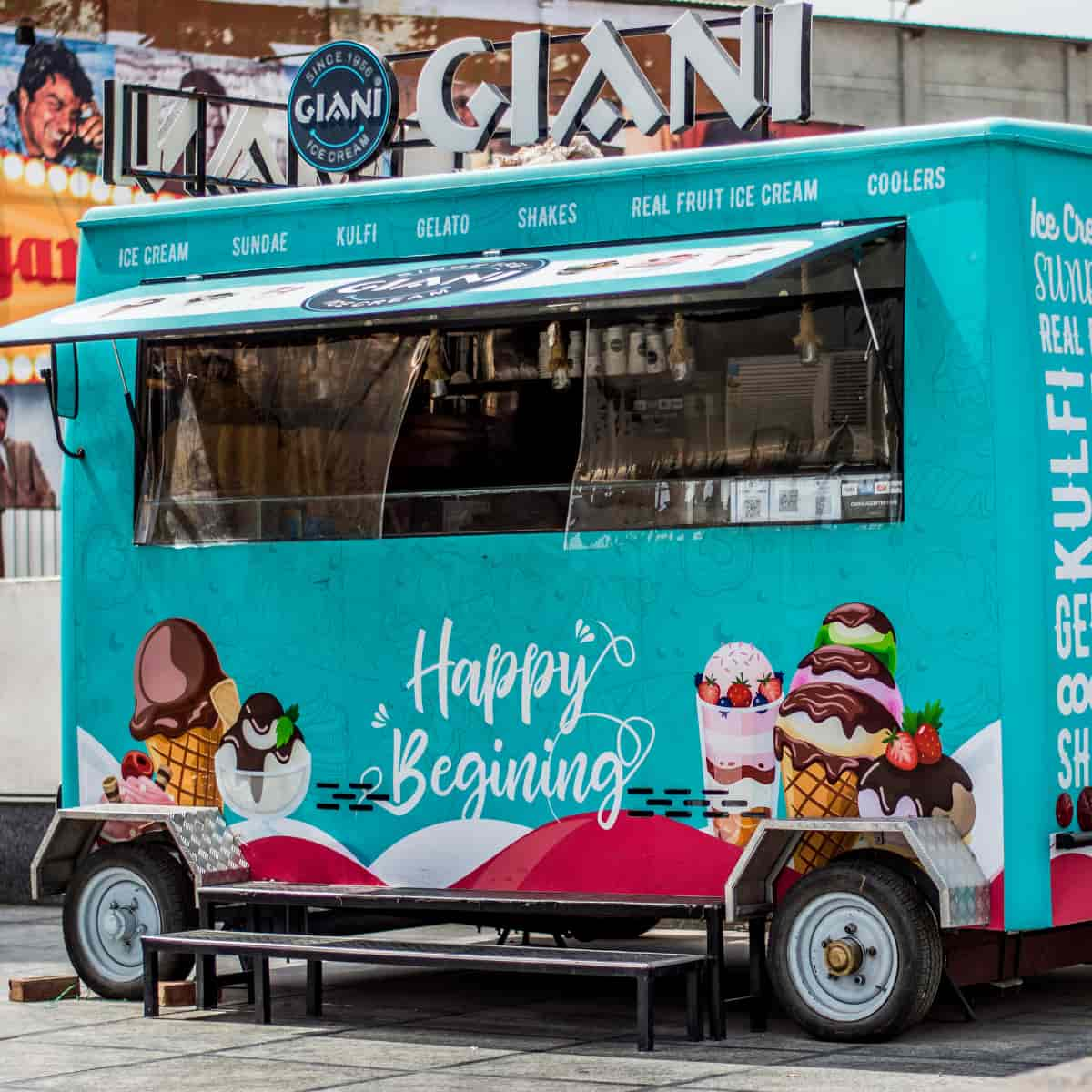 Everyone loves a sweet treat. Donuts, cupcakes, ice cream, and cookies are irresistible.
If you have a food truck that serves desserts and sweets, check out the following ideas for names.
1. Charming Cakes
2. Cookie Rush
3. Cupcakes Galore
4. Dessertology
5. Dessert Master
6. Desserts Now
7. Desserts Wiz
8. Downtown Dessert Bar
9. Fresh Sweets
10. Hello Desserts
11. Ice Cream Express
12. Mobile Milkshakes
13. Nomad Bakery
14. Purely Sweets
15. Roadside Cupcakes
16. Roving Sweets
17. Sweet Bites
18. Sweet Dreams
19. Sweet Eats
20. Sweet Street
21. Sweet Thing
22. Sweets On Wheels
23. The Big Scoop
24. The Cookie Express
25. The Cupcake Truck
26. The Dessert Box
27. Urban Bakery
Related: Best Bakery Name Ideas
Coffee truck names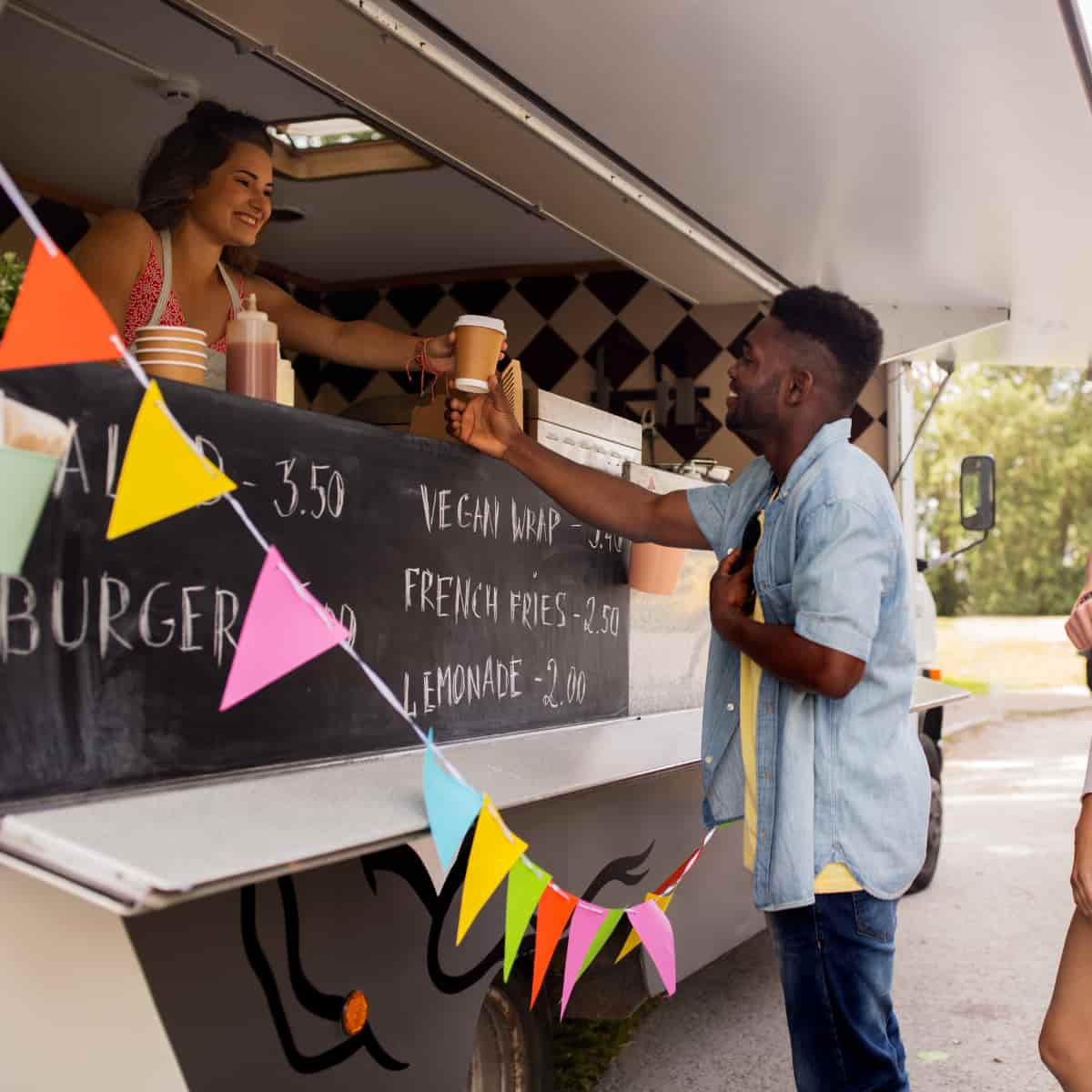 A coffee truck allows you to serve coffee anywhere. Park your truck near a workplace or find a spot with many walkers or tourists.
A name that attracts customers is essential. The following are the best names for your mobile coffee cart or truck.
1. All Streets Coffee
2. Bean Around
3. Coffee Corner
4. Coffee Galore
5. Coffee Lab
6. Coffee Pitstop
7. Espresso Dash
8. Espresso on Wheels
9. Everywhere Coffee
10. Groovy Coffee
11. Java Express
12. Joe on the Go
13. Kickstart Coffee
14. Metro Coffee
15. Morning Brew
16. Morning Roast
17. Moving Mocha
18. Nomad Coffee
19. Park and Perk
20. Sidekick Cafe
21. The Java Spot
22. The Roaming Bean
23. The Rolling Coffee Beans
24. Urban Grind
25. Your Way Cafe
A food truck business is excellent, as you need less start-up capital than a restaurant.
While delicious food is a must, the other essential aspect is your brand.
A big part of branding is the name of your food truck. It can attract customers, make great first impressions, and leave memorable experiences.
Now that you've read through all the food truck name ideas, what did you decide to name your new business?
Think about what sets you apart and what you're serving.
You'll stand out from the other food trucks, and it can help you build a lasting business.
Related: The Best Horse Farm Names